As with so many commercial decisions, when choosing a retaining wall it's a mistake to assume that an option with the lowest initial cost will work out to be cheapest across its lifetime or to take it as read that higher initial cost automatically delivers a high quality project.

That's why we've asked our experts to draw up some quick read Allan Block vs timber tips to help choose the best solution for your property.

Read on to discover the right retaining wall option for your needs…
Choosing Your Retaining Wall Material: A 101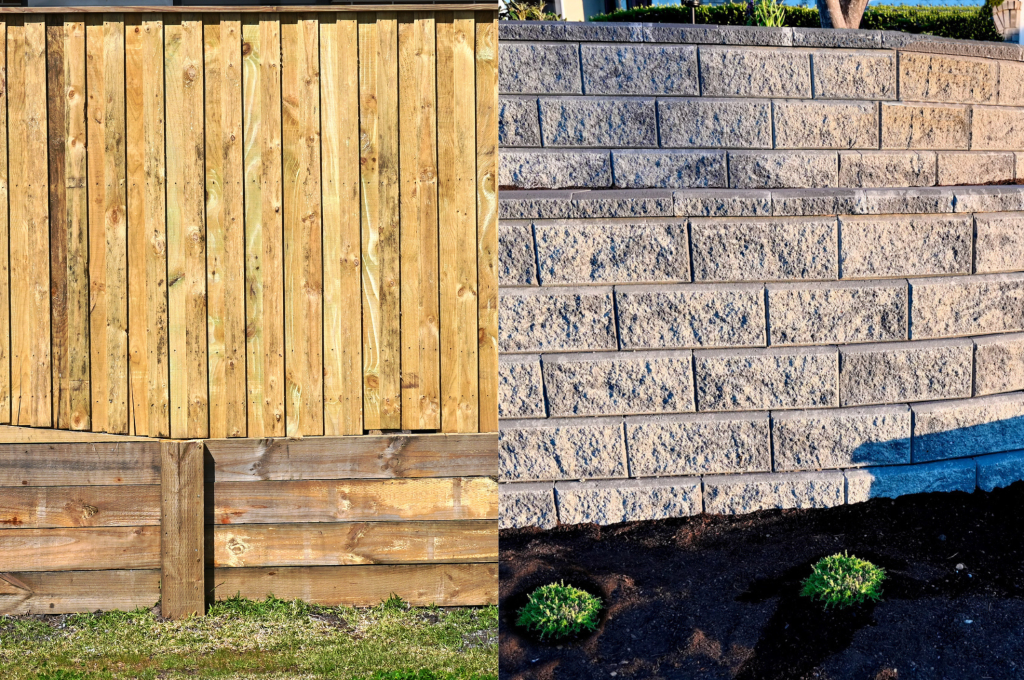 The main options – Allan Block and timber – offer a very different look as well as involving materials of significantly different prices. They also bring their own individual benefits in their own way in terms of visual flexibility and installation time.

Here's a 'coffee break' overview of the Allan block vs timber retaining wall essentials…
• Allan Block Retaining Walls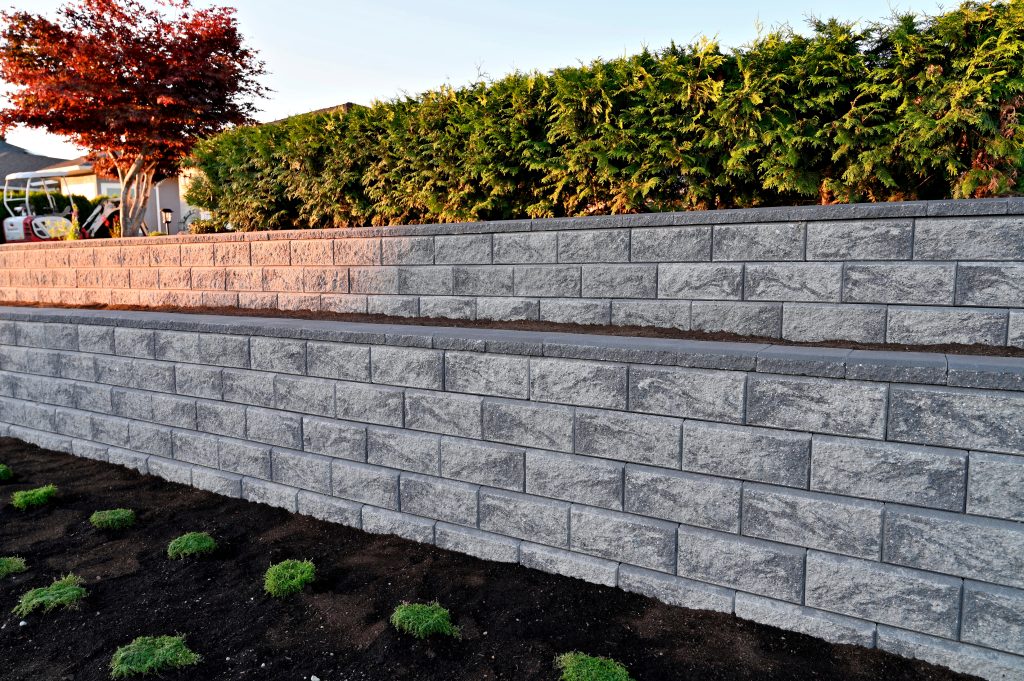 A strong look with a choice of colours, shapes and sizes, Allan block walls use a material purpose-made to last for many decades as long as the wall has been installed properly.

Pros: Uses a tried and tested, specific material with quality standards supported by the manufacturer. Has a bold and premium look capable of being adapted to curved layouts, contributes to property value and passes the 'buy once, buy well' test! Also low maintenance.

Cons: Higher initial cost for the blocks vs wood. Will look very unattractive if not installed properly due to movement of the blocks.
• Timber Retaining Walls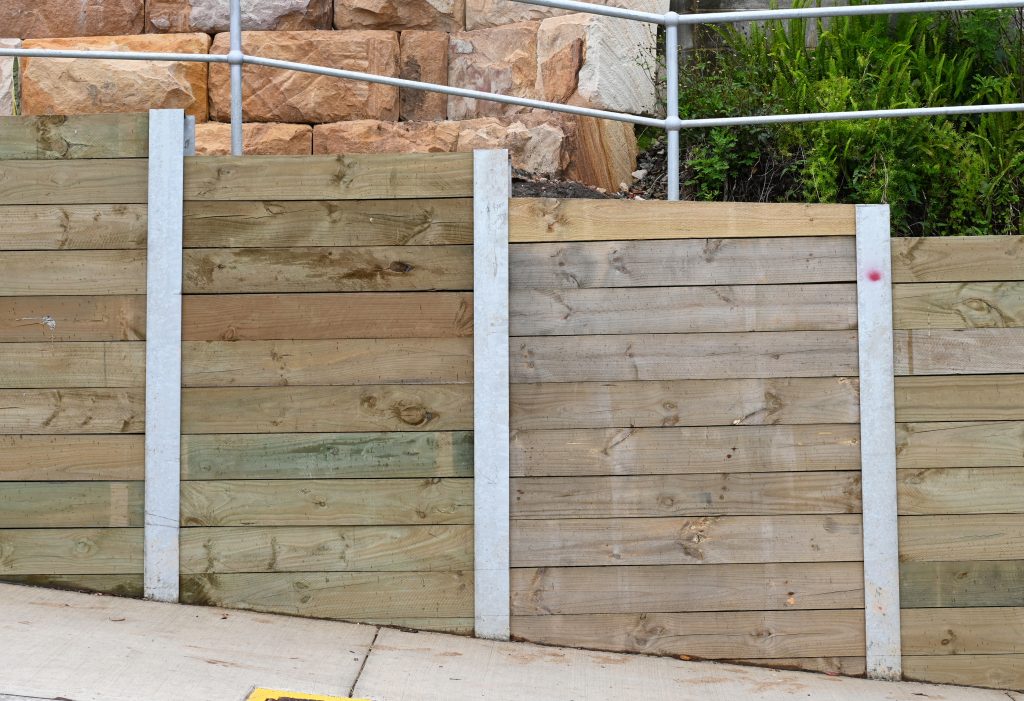 Giving a natural aesthetic with a lower initial cost, timber retaining walls are also easier to install and can be painted or stained in any colour. Timber can be expected to last approx 20 years with regular maintenance. The quality and preparation of the wood relies on the standards of…

Pros: A rustic-looking alternative, a lower priced readily available material and faster installation time.

Cons: Shorter lifespan vs Allan Block retaining walls, requires ongoing staining or painting, more difficult to adapt to more difficult layouts such as curves, quality of wood can vary vs the single standard of Allan Block. In addition, professional installation is needed to avoid wood rot or collapse.

Currently assessing which option is best for you? Our free proposal for commercial property managers and owners can include retaining walls, general hardscaping like features or paving and – of course – planting and maintenance.
Introducing Premier Landscaping: Commercial Landscaping With a Difference
Our exacting standards and large community of experienced landscaping perfectionists means we're the trusted choice for clients throughout Greater Vancouver and Fraser Valley.

We can manage substantial portfolios and, through a single Client Care Manager, our famous dedication to superb client experience and quality of work applies to everything we do.

A low turnover of clients, and an even lower turnover of colleagues, across more than four decades adds up to personal service, absolute reliability and superb personal service every time.
We're proud to do things differently! To discuss the best landscaping option for your property, or properties, simply speak to a Premier Landscaping specialist. We're here to help.
See also: 5 Reasons to Choose Winter Tree Care, Careers at Premier Landscaping