Winter might not instinctively seem like the best time to bring arborists on-site in British Columbia for some essential tree pruning (and it's a job you might be tempted to put off until at least spring!) but our commercial landscaping specialists would urge you to reconsider this!
There are some BIG reasons to opt for tree care in winter, including health and safety factors, the long-term health of your trees and more.
This quick read overview, compiled using our experience managing millions of square feet of property across Lower Mainland and Fraser Valley, explains why winter tree pruning makes better sense for your budget and your landscape.
Winter Tree Pruning: Timing is Everything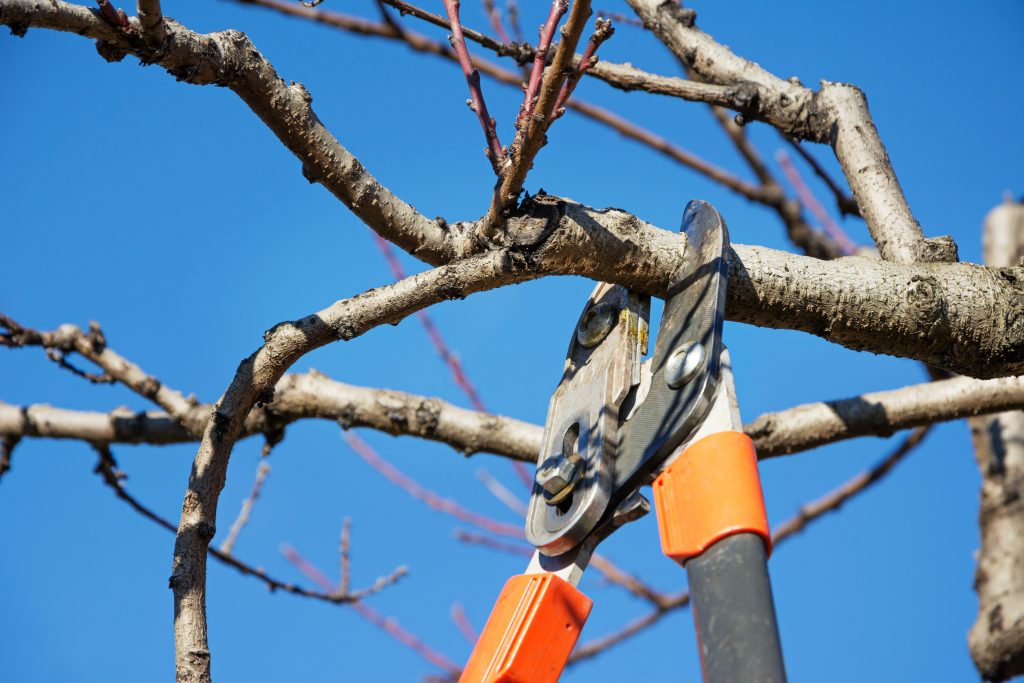 If you're a commercial property or facilities manager, you'll know there's an optimal cost and results-efficient time for every important on-site task.

Tree pruning is definitely a 'to do list' item with a window of opportunity for the best possible outcomes.

Here's why winter is the ideal time to organise some annual tree care:
• 1, A Better View
The absence of leaves on a tree makes it much easier for the experts to have a clear view of the tree structures.

How you benefit: An easier evaluation process for arborists simply means a better pruning job for your budget spent.

• 2, No Sap
Because sap isn't running in winter, the trees won't be damaged and bleed sap from pruning cuts once they have become dormant for winter.

How you benefit: Your trees on-site are an asset to the visual appeal, visitor experience and even value of your property. Avoiding damage is a no brainer.

• 3, Better Tree Health
Less stress on your trees in general, achieved by pruning in winter, will lead to healthier-looking trees in Spring.

How you benefit: Achieving a site landscape to be proud of is a year-round job, but the results of good timing and hard work are their own reward in Spring.

• 4, Prevents the Spread of Diseases & Pests
Warm season pathogens simply can't attack new pruning cuts if the work has been carried out in winter.

How you benefit: The worst-case scenario of repeated tree damage meaning eventual removal of the tree becoming necessary is avoided.

• 5, Site Safety
It's simple: removing broken and diseased branches ahead of snowfall and heavy ice improves site safety.

How you benefit: Ensuring a tidier site pre-snowfall ice and ice is, of course, an 'open goal'.
Questions? Ask Premier Landscaping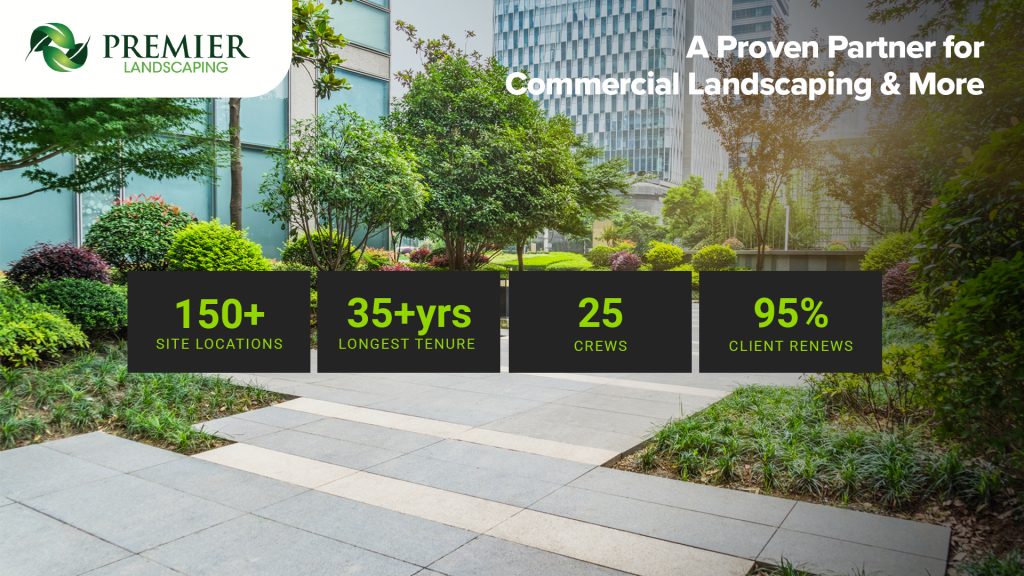 We're trusted by commercial property and facility managers because we care! Here's what makes us different…

• Experience: Four decades of know-how!
• Personal service: Expert advice from a single point of contact
• Extreme reliability: We do what we say and finish what we start
Plus, we deliver big for commercial clients through our ability to scale up – and fast – to make the right solution happen every time. Our longest customer tenure is 35+ years for a reason!
It costs nothing to find out how Premier Landscaping can make beautiful surroundings happen for your healthcare location and your budget.
To discuss the best landscaping option for your property simply speak to a Premier Landscaping specialist. We're here to help.

See also: Find Out What Makes Premier Landscaping Different, Landscaping Inspiration: Our Gallery